Biography
Both a yoga teacher for over 17 years and a passionate teacher of teachers, I am dedicated to the experience of Yoga -- a union and skillful engagement with Life -- and to sharing this with the lovely practitioners I continue to meet on my journey. One of my great joys is to guide practitioners into a space of true transformation, encouraging them to discover, honor, and gracefully reveal their most authentic nature through the practices of yoga, evolutionary astrology, meditation, and their overall approach to life. My teaching incorporates skillful alignment and action in the body with yogic myths and philosophy, the wisdom of evolutionary astrology, and direct experience, to create a rich, profound, and soulful experience both on the yoga mat and in the world we share.
As a cultural anthropology major, I'm deeply interested in the lens through which humans view reality. The myths and stories that make up a culture have always fascinated me, from how many similarities there are among different civilizations' understanding of life, to the differences that keep them unique. This enthusiasm comes through in my astrology readings, courses, and workshops, as well as my yoga classes and trainings. I love to see how the archetypal energies I work with as an astrologer have much in common with the stories I tell and from which I teach in yogic lore. Interweaving these energies that play upon one another so well is one of my favorite aspects of teaching and sharing, as there's so much richness to work with and unpack. It's fuel for continual inspiration!
As I dive more deeply into the study of Chinese Medicine (I've just finished year 2 of a 5-year doctorate), I find myself becoming more interested in how the patterns I work with from the evolutionary astrological lens make their way into the body. We are whole beings:: bodies, minds, and spirits, no one of these separate from the other two. As such, both cellular and genetic information (pre- and post-heaven in CM talk) create a patterning in the spirit, in the mind, and in the body. As many therapists and healers have discovered, mental patterns are held in the body, and vice versa. Yet these patterns are meant to be uncovered, worked with, understood, and integrated, offering a free flow or energy and life, including blood circulation, respiration, digestion, communication with self and other, and truly every system that comprises the embodied experience. And the way that Chinese Medicine understands the body goes beautifully with this recognition, with each organ having an association with an emotion and therefore an important role to play in the expression of each individual being. The system is aimed at treating the whole human rather than just part. The same is true for evolutionary astrology; it recognizes the gifts and wisdom a human has access to in this lifetime, as well as certain tendencies that can be honed and refined for the optimal expression of oneself. And, each astrological sign has a correspondence with a body part and/or system, bringing the energies of the cosmos both into the mind and body in quite a deep way. Experiencing how the wisdom from both of these traditions makes its way into my yoga teaching is rewarding and interesting, keeping me on my toes, so to speak. Each of the three systems have much in common, yet they're also able to fill each other in in powerful ways. It's a real gift to be able to work with such profound systems on their own, but even more so, together.
While in school, I also currently offer yoga classes, workshops, teacher trainings, and retreats internationally. I feel grateful and humbled to continue my studies with my primary teachers Adyashanti and Mukti, as well as my evolutionary astrology teacher Steven Forrest, and my mentor Nancy Fantozzi. My love of practicing evolutionary astrology has been a perfect complement to the yoga practice, and I feel honored to create a space of magic and healing where my clients feel supported to transform in the most radical of ways. I'm deeply grateful for the teachers whose powerful and inspiring voices of non-dualism have brought insight and freedom, such as Bill Mahony, Douglas Brooks, and Sally Kempton. From 2006 to 2011, I owned and directed Gateway Yoga in Raleigh, NC, a yoga studio dedicated to the life-affirming principles of Anusara Yoga.
Over the years, I've had the honor of teaching at the American Dance Festival from 2008-2012 in Durham, NC; at EnvisionFest in Bahía Ballena, Costa Rica; Lightning in a Bottle in Temecula, CA; Basscoast in Merritt, BC; Blessed Coast in Squamish, BC; international retreats in Mexico, Costa Rica, Nicaragua; in Carlingford and Galway, Ireland, and in many parts of Canada and the US.
I played the role as Creative Director at the Vancouver School of Yoga from the Spring of 2016 through the Spring of 2017 before moving to the Kootenays, a magical and beautiful part of Canada. Through my yoga school, the Revolution Yoga School, I continue to co-create and offer programs of excellence in the yoga community, empowering teachers to authentically step into the seat of the teacher with confidence and grace. My fourteen years of facilitating yoga immersions and teacher training programs has given me the ability to continually refine my craft, as has owning and managing my own yoga studio for 5 years, and offering my heart through these elegant practices.
I am currently studying at the Academy of Classical Oriental Sciences in Nelson, BC and am thrilled to be accessing more tools to help people live in transformative, conscious, and harmonious ways. I truly feel so blessed to be on this grand journey of life!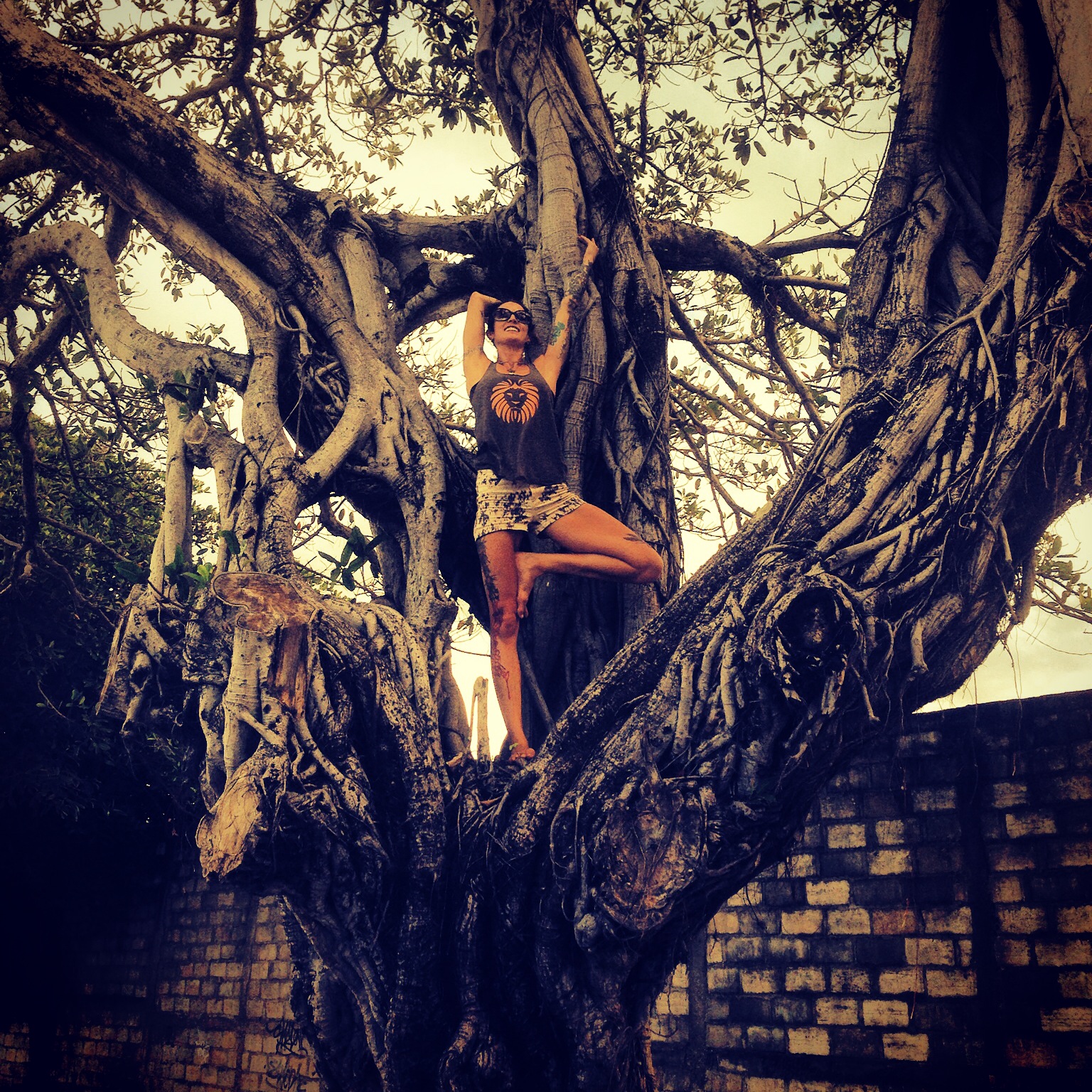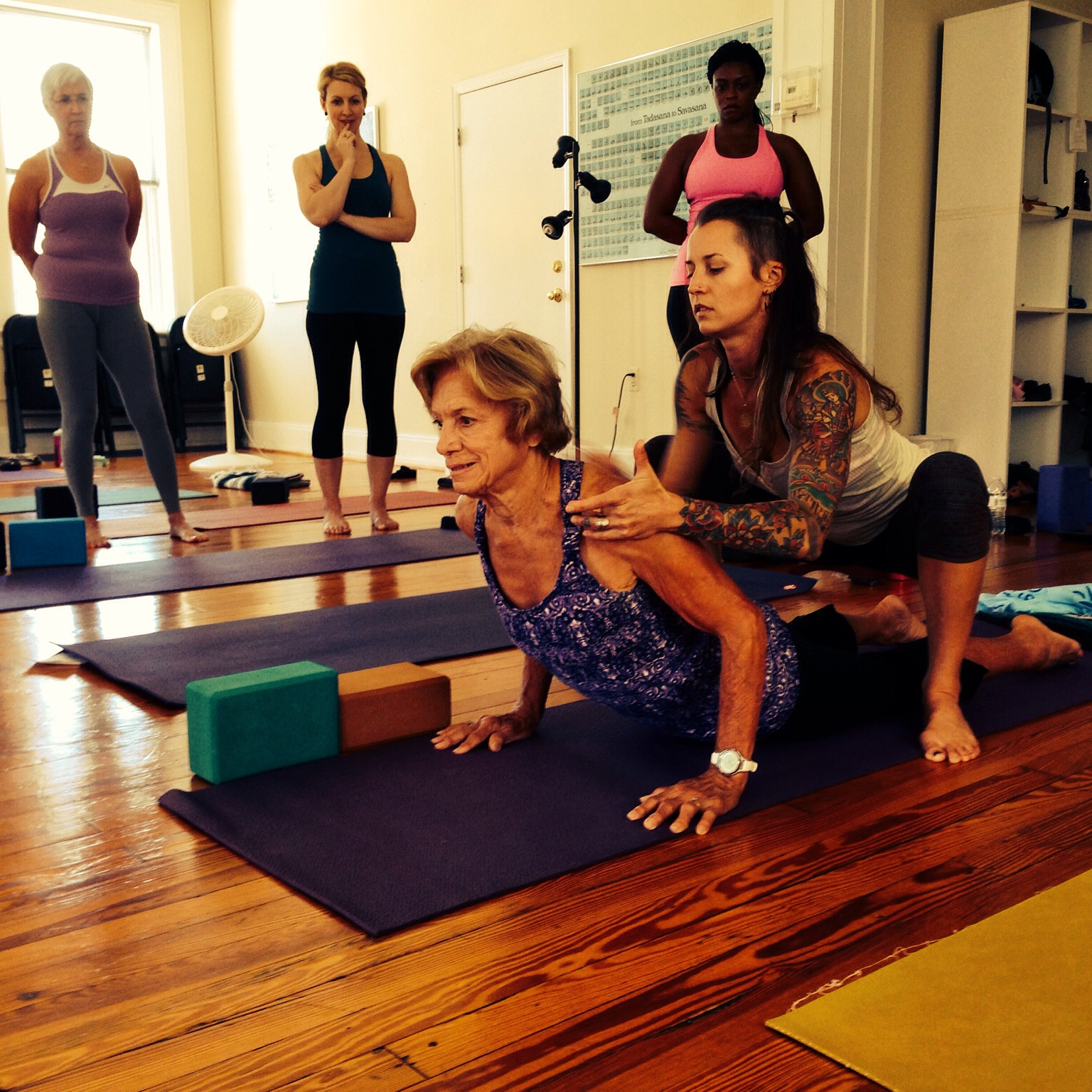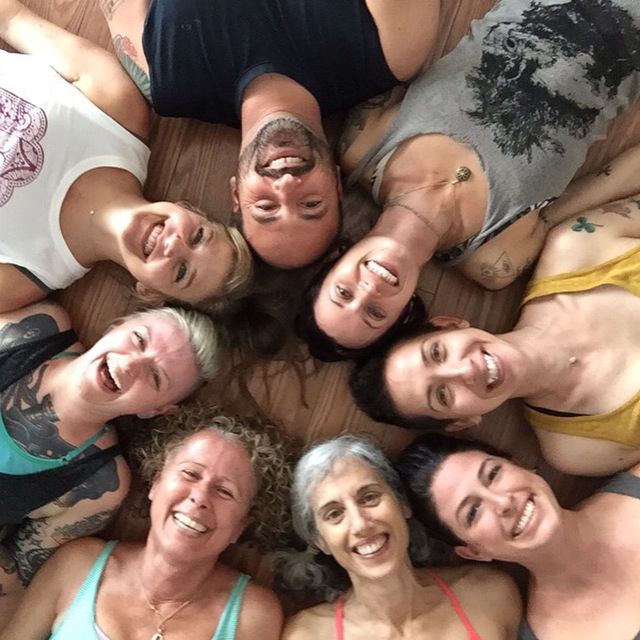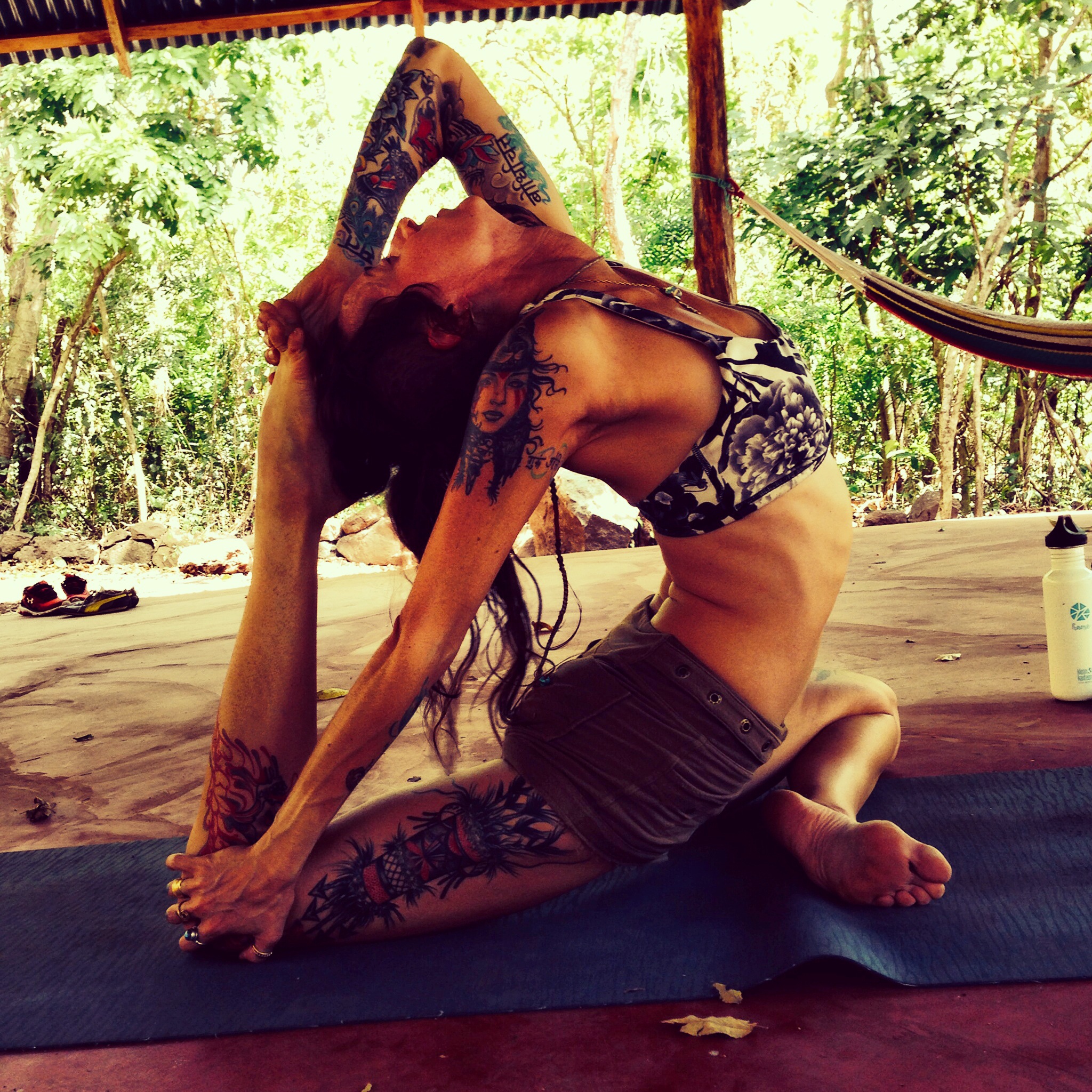 Education
Graduated with Honors from UNC-CH with a BA in Cultural Anthropology

Graduated from Asheville Yoga School in 2002

Graduated from Willow Street Yoga in 2004

Anusara Certified from 2005 - 2012

E-RYT 500 & RYT 500 in 2005

Over 2,000 contact hours with Senior Yoga Teachers: John Friend, Sianna Sherman, Desiree Rumbaugh, Betsey Downing, Elena Brower, and more

Many hours with amazing philosophy scholars Bill Mahony, Douglas Brooks, Paul Muller-Ortega, and Sally Kempton

Apprenticeship Program with awesome & renowned evolutionary astrologer Steven Forrest since 2010

Student of Adyashanti since 2013

Level 2 Evolutionary Astrologer through Steven Forrest's School in June 2018
Background
I began my fascination with exploring life through movement when I was 3, dancing everywhere I went as a young girl. My exploration continued from there, including dance classes for the next 15 years. My dance experience was mostly ballet with some years of modern sprinkled in, and she spent much of her adolescence in pink tights, a black leotard, and pointe shoes. I gained much from this adventure, including chronic low back pain and sore feet, as well as a depression that came with rigorous training, not enough nourishment, and a self-destructive pattern that led me to needing transformation in a big way.
The first yoga class I attended was at the Student Rec Center at UNC right after beginning my first year in college, and after this class I was literally hooked. I knew I'd found what I needed; this was the relief a deep part of me had been longing for for years. I started and continued a daily practice soon thereafter, and decided after a few years to pursue becoming a yoga teacher. While the deeply rooted unhealthy patterns stuck with me for some time, the practices of yoga and meditation gave me some amazing tools to begin getting to the root of the issues and eventually integrate them, thanks to many mentors along the way. My university experience was steeped in spirituality and mysticism, something I have always naturally been drawn toward as a 12th House Pisces. I found a spiritual teacher on my path at a fairly young age, and this catapulted me further along her life path.
I first attended Stephanie Keach's program at the Asheville Yoga Center and graduated in 2002, the same year I graduated UNC-CH with Honors and a BA in Cultural Anthropology. I began teaching yoga her senior year in college, and it was also this year that I began pursuing my studies in Anusara Yoga. I loved the philosophy and overall approach that Anusara provided, and it gave me an amazing method to work with that informed my studentship, teaching, and overall approach to life for years to come. I was proud to have become a Certified Anusara Yoga Teacher in 2005, teaching classes, workshops, retreats, immersions, and yoga teacher training programs in the community and abroad. In February of 2012, I decided to resign my licensing with Anusara Yoga to continue pursuing teaching Yoga and practicing Evolutionary Astrology.
I have been teaching Revolution Yoga classes, therapeutic sessions, workshops, teacher trainings, and deepening programs, inviting students to truly savor their experience of the yoga practice and of life itself. A yoga teacher for over 17 years, I continue to bring meaningful philosophy, skillful alignment, clear energetic principles, and a deep love for the amazing practice of Yoga to my teaching. I've been thankful to offer yoga and evolutionary astrology retreats and service projects in Nicaragua, Costa Rica, and Mexico, bringing my love of people, anthropology, and yoga together. I find my practice of evolutionary astrology deeply fulfilling, and I truly love offering the insight and wisdom the evolutionary astrology provides to my clients on a weekly basis, as well as offering workshops from this perspective. I love how its guiding principles keep me engaged, inspired, and connected to life's deeper meaning each day and feel blessed to be doing this work on the planet!